Riddhi Javeri

Sahil Javeri
INTRODUCTION
Quntrol Laboratories is an independent certification company that provides pre-shipment verification services for governments, international institutions, and partners. We offer services of document verification, physical inspection and quality testing to check the conformity of pharmaceuticals, cosmetics, chemicals, medical devices, food,. We provide the Certificate of Conformity which is a document that is mandatory for customs clearance in the importing country.
Quntrol's conformity assessment process is a solution designed to prevent the importation of substandard and counterfeit medicines and ensure that specific products meet the requirements of the regulations and standards set by a regulatory authority in the importing country.

Our Mission
Our mission is to create value for all our stakeholders by restricting the circulation of substandard quality medicines.

Our vision
Our goal is to be regarded as a leader in quality certification and a reliable and trusted partner by all stakeholders.
WHY PRE-SHIPMENT CONFORMITY
ASSESSMENT PROCESS IS REQUIRED?
There is an alarming prevalence of substandard, fake and counterfeit medicines impacting the lives of millions of patients. World Health Organisation (WHO) states that 1 in 10 medicines in developing countries is fake or sub-standard. Poor quality drugs could endanger health, prolong illness and can also add to the danger of antibiotic resistance. Malaria drugs and antibiotics are among the most reported. The London School of Hygiene and Tropical Medicine has estimated that 116,000 additional deaths from malaria could be caused each year by poor quality antimalarials in Sub-Saharan Africa. WHO estimates up to 72,000 deaths from childhood pneumonia could be attributed to the use of substandard or fake antibiotics. WHO estimates of the 1500 reports of fake and low-quality medicines, 42% were from Sub-SaharanAfrica, 21% from Europe and 21% from the region of the Americas.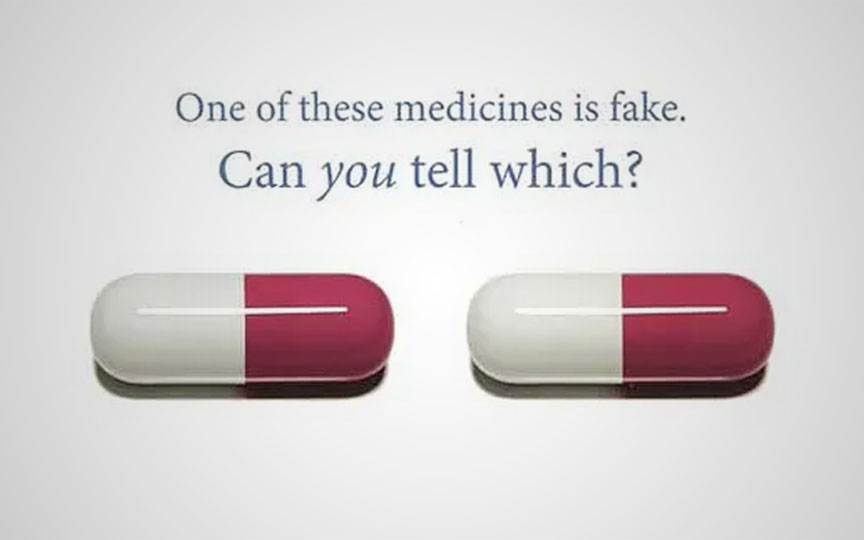 Pre-shipment Inspection and Testing for every shipment complements the efforts made by regulators to control quality of medicines. Third-party testing provides unbiased results and regulatory authorities can be certain that results are not manipulated. This process helps protect the population from substandard medicines.